Our software solutions help you to make the right decisions
Our solutions for digital business planning enable an intelligent, uncomplicated and fast control of all processes alongside the total supply and wealth creation chain. For more than 30 years, our specialized consultants cooperate with enterprises to gain added value along the entire value chain.
Our extensive experience focuses on the following areas:
Our core competences refer to advisory and to the execution of IT projects for small and medium-sized enterprises (SME).
Process optimization, cost minimization, and quality maximization are achieved together with our partners in form of software solutions for the most diverse interests of your business. To secure that your supply chain forms a continuous basis in favor of your competitive advantage, we provide you with a software that meets your requirements.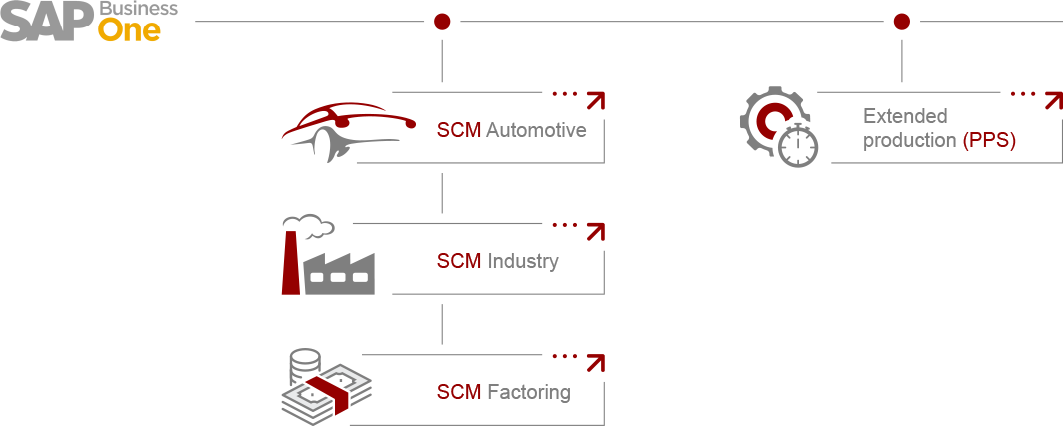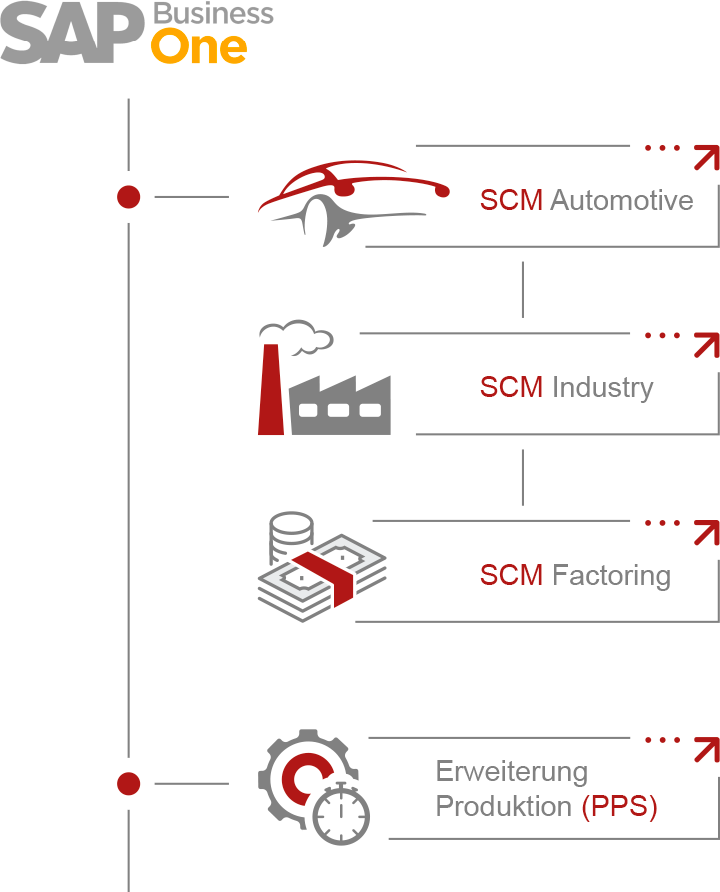 However, if you have requirements that cannot be mapped with standard software or that are not part of the standard solution, we are the right choice for the successful implementation of individual solutions. From strategic supply chain planning to actual implementation, we support our customers in identifying, implementing and permanently fixing improvement opportunities in their supply chain.
This is what customers and partners say about APLIKO

"Be it in production, in production planning or in the entire logistics - thanks to
SAP Business One
and the add-ons BEAS Manufacturing and APLIKO SCM
Automotive
, we are able to automate all core business processes sustainably, which simply saves us as a supplier time and money or secures competitive advantages. We are completely convinced of the solution and can say that the decision was the right one. We would choose this system again and again."
Pawel Kaczkowski, CIO, Dr. Freist Automotive GmbH (DFA-Group), Goslar

"When Gelsenkirchen and Dortmund companies work together, it's always something special. If they continue to do this over a long period of time and even with great success, then there must be good reasons for it. And indeed, there are: Competence and trust are the secrets for this long­term partnership between APLIKO and UNIORG, these two veterans in the SAP Business One environment."
Frank Hoischen, Senior Partner, Sales Director Midmarket, UNIORG Services GmbH

"The presentation of the system and the expertise and references of APLIKO convinced us. An easily understandable, modern user interface and the architecture of the database and software as well as the possibility of virtualization were also a reason for the decision."
Manuel Büdenbender, former Manager IT, Muhr Metalltechnik GmbH & Co. KG (Muhr-Group), Wenden

"APLIKO has been a reliable and very experienced partner of ours for many years. We look forward to continuing and to successfully expand this partnership together in the years to come"
Christian Ecks, VP Channel & Strategy Sales, Middle & Eastern Europe (MEE), BOYUM IT

"We value the outstanding industry knowledge of APLIKO GmbH in the areas of automotive and manufacturing (EDI, logistics and SCM). Our customers also benefit from the many years of experience and can thus set up their company for the future with an industry-specific ERP. The uncomplicated, flexible and professional cooperation with the entire APLIKO team represents added value for us."
Markus Weiner, Head of SAP Sales, Neumeier AG

"With SAP Business One and the modules used for production from SMS and the automotive EDI and logistics solution from APLIKO, we have found and implemented the ideal solution for us. With this solution, we are optimally positioned for the constantly growing and changing requirements of our customers in the long term."
Markus Kingeter, Managing Partner, Kingeter GmbH, Heiningen

"The product portfolio of APLIKO exactly meets the requirements of our customers in the "EDI" area. APLIKO has incorporated the experience gained from numerous projects into the "SCM" product family and thus creates significant added value for the end customer. In the many years of cooperation with APLIKO, we particularly appreciate the reliability of the solutions and the high level of professional competence. On the common basis SAP Business One, the solutions of the APLIKO Solutions Suite and SMS "SBO.PRD" complement each other perfectly."
Peter Faßbinder, Managing Director, SMS Business Software Solution GmbH

"We align the company strategy with our future concept. This provides for expanding digitization and automation throughout the company. We achieve this with the ERP system SAP Business One and the extensions of the companies SMS and APLIKO. As a medium-sized company, we are therefore able to react immediately to short-notice changes in call-offs or orders. Our partners SMS and APLIKO support us with their many years of practical know-how. "
Belizar Pakic, Managing Partner, Pakic GmbH, Elchingen

"In addition to the precise and powerful advice and implementation of ERP projects in the SME environment, we particularly value the APLIKO know-how that goes beyond the standard, especially in the areas of complex manufacturing processes and supply chain management. APLIKO knows how to carry out projects through trust, cooperation and a pleasant atmosphere - always with a focus on the customer - even beyond the go-live. A great and absolutely competent partner – always the right choice."
Andreas Rolinski, Sales & Projekte, GESODATA mbH

"I work with APLIKO on various projects. My areas of activity are cost accounting and dashboards for SAP Business One and BEAS Manufacturing. Customers are not only offered a better overview, but also the transparency to be able to make decisions quickly. APLIKO controls the projects with a very high level of expertise and goal-oriented cooperation."
Jochen Clemens, Managing Partner, Jochen Clemens GmbH, Weingarten