Automotive Competence Team – Synergies worldwide
The automotive industry is the most exciting and logistically well-prepared branch, not only in Germany. Therefore, the number of global automotive suppliers offers an interesting market segment for EDI and supply chain solutions, as they are required by automotive suppliers and as APLIKO offers them. The market is very large, especially in the SAP Business One environment, since most companies are small and medium-sized enterprises (SMEs).
Approximately 24 percent of all enterprises employ between 50 and 249 people and 67 percent less than 50 employees. Almost 10 percent dispose of more than 250 employees.
The market potential for an SAP Business One Automotive Solution ranges in a company size of 10- 249 employees (min. 5 Users) and refers to the segments Components/Accessories and Trailers/Superstructures.
Our partner model supports you holistically.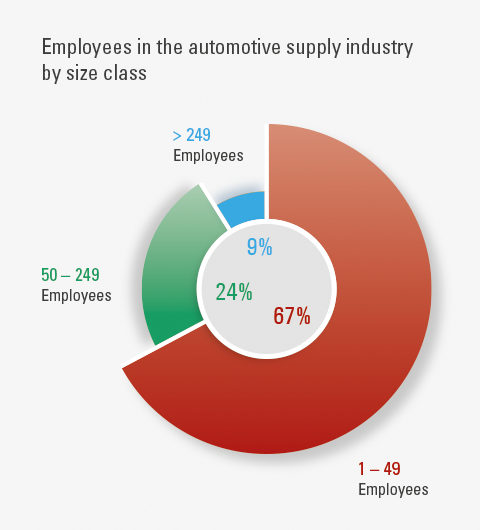 Partner Benefit
Find a new group of potential customers/cross industry with

A

PLIK

O

SCM

Increase your turnover by more licenses
Increase your partner status / better separation from competition

Common activities

Events, potential customer and customer visits, partner service
Marketing activities (e.g. Telemarketing actions)

Sales support by APLIKO GmbH

Selection of industries, common contact of potential customers
Presentation support, quotation design/draft
Support across the total sales cycle
Reference customers

Common project execution

Project management, use of consultant-resources
Project training, knowledge transfer
Project controlling and project meeting
If you are interested in a partnership with APLIKO, kindly send us an e-mail with your contact data. We will contact you immediately. If you want, we will also present our partner concept to you as well as our solution APLIKO SCM.